Overview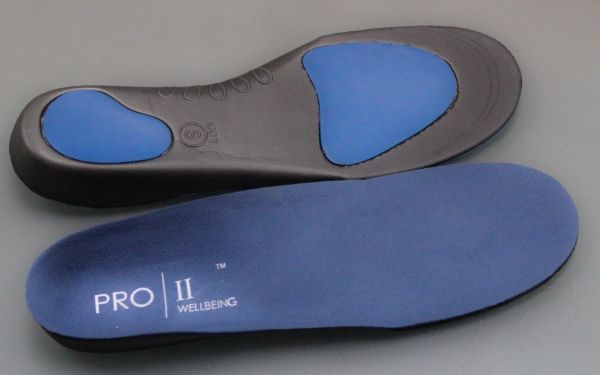 Flat feet are a usually painless condition where the arches on the inside of your feet are completely collapsed arches so that the entire sole of your feet touch the floor when standing. Flat feet can develop after an injury to the foot, such as a ligament, tendon or muscle tear, or as a result of arthritis or they may develop because the condition runs in the family. People with flat feet often complain of their feet rolling inwards when walking or a feeling of their foot collapsing.
Causes
Fallen arches may be caused by a number of causes, including increased elastin during pregnancy, arthritis, injury, excessive stress on the foot, fused bones in the foot, or an extra bone. They may cause not only foot pain, but also pain in the legs, knees, and back and a loss of mobility. The condition is most often treated with orthotics, structures placed in the shoes to support the feet, but this may not be enough for severe cases. Exercises to strengthen and rebuild the arches can also be helpful. Surgery is sometimes the best method of treatment, as it can completely rebuild the arches and has lasting results, but it is quite expensive and considered a last resort.
Symptoms
A significant number of people with fallen arches (flat feet) experience no pain and have no problems. Some, however, may experience pain in their feet, especially when the connecting ligaments and muscles are strained. The leg joints may also be affected, resulting in pain. If the ankles turn inwards because of flat feet the most likely affected areas will be the feet, ankles and knees. Some people have flat feet because of a developmental fault during childhood, while others may find that the problem develops as they age, or after a pregnancy. There are some simple devices which may prevent the complications of flat feet.
Diagnosis
You can test yourself to see if you have flat feet or fallen arches by using a simple home experiment. First, dip your feet in water. Then step on a hard flat surface, like a dry floor or a piece of paper on the floor, where your footprints will show. Step away and examine your foot prints. If you see complete/full imprints of your feet on the floor, you may have fallen arches. However, it?s important to seek a second option from a podiatrist if you suspect you have fallen arches so they can properly diagnose and treat you.
How do you get an arch in your foot?
Non Surgical Treatment
Some patients with flat feet may automatically align their limbs in such a way that unpleasant symptoms never develop. In such cases treatment is not usually required. Pain in the foot that is caused by flat feet may be alleviated if the patient wears supportive well-fitted shoes. Some patients say that symptoms improve with extra-wide fitting shoes. Fitted insoles or orthotics (custom-designed arch supports) may relieve pressure from the arch and reduce pain if the patient's feet roll or over-pronate. The benefits of an orthotic only exist while it is being worn. Patients with tendonitis of the posterior tibial tendon may benefit if a wedge is inserted along the inside edge of the orthotic - this takes some of the load off the tendon tissue. Wearing an ankle brace may help patients with posterior tibial tendinitis, until the inflammation comes down. Rest, doctors may advise some patients to rest and avoid activities which may make the foot (feet) feel worse, until the foot (feet) feels better. A combination of an insole and some kind of painkiller may help patients with a ruptured tendon, as well as those with arthritis. Patients with a ruptured tendon or arthritis who find insoles with painkillers ineffective may require surgical intervention. Patients, usually children, whose bones did not or are not developing properly, resulting in flat feet from birth, may require surgical intervention to separate fused bones (rare). Bodyweight management, if the patient is obese the doctor may advise him/her to lose weight. A significant number of obese patients with flat feet who successfully lose weight experience considerable improvement of symptoms.
Surgical Treatment
Fallen arches may occur with deformities of the foot bones. Tarsal coalition is a congenital condition in which the bones of the foot do not separate from one another during development in the womb. A child with tarsal coalition exhibits a rigid flat foot, which can be painful, notes the patient information website eOrthopod. Surgery may prove necessary to separate the bones. Other foot and ankle conditions that cause fallen arches may also require surgery if noninvasive treatments fail to alleviate pain and restore normal function.
After Care
Time off work depends on the type of work as well as the surgical procedures performed. . A patient will be required to be non-weight bearing in a cast or splint and use crutches for four to twelve weeks. Usually a patient can return to work in one to two weeks if they are able to work while seated. If a person's job requires standing and walking, return to work may take several weeks. Complete recovery may take six months to a full year. Complications can occur as with all surgeries, but are minimized by strictly following your surgeon's post-operative instructions. The main complications include infection, bone that is slow to heal or does not heal, progression or reoccurrence of deformity, a stiff foot, and the need for further surgery. Many of the above complications can be avoided by only putting weight on the operative foot when allowed by your surgeon.